Helping to Prevent MRSA in Pets
[ 3:55 | 3.58 MB ]
Play Now
|
Play in Popup
|
Download
Hello Everyone,
As many of you know who listen to our show, I am one of the USA Representatives for the Bella Moss Foundation, fighting to prevent MRSA in pets. Because the cases in both humans and animals are rising in this country & so many pet owners are contacting the Bella Moss Foundation for help with little to no help here in the US, we've decided to put together this resource for you here on Animal Talk Naturally. Also look for the Bella Moss Foundation to be working to help do the same in the USA as they have accomplished in the UK.
***NOTE from ATN***: Remember that our pets aren't the ones who started infecting us contrary to what you may read in our overly dramatic, sensational, fear-mongering media. Au contrare WE gave it to them! WE are transmitting it to THEM! We created this problem first of all with our overuse of antibiotics. Our hospital and veterinary staff have since become colonized (not all but many of them), then transmit to patients and then WE bring it home to our pets. So let's not start blaming our pets, and wanting to be rid of them or "euthanize" them. This is treatable. Fear never does anything but start unwarranted panic. Let's be reasonable and do our best to not pay attention to mainstream media because they earn revenues with ratings, remember that. Be empowered by being informed with the truth, use natural approaches, support the immune system and help our pets be and remain well.
"When you hear fear knocking at your door, ask Faith to open it and no one will be there." That is what I say to my clients when they are having a problem deciding what to do based on fear. ~ Dr. Stephen Blake

Jill & Bella in happier days
Here are links and resources to help you including a couple of shows we've done here on Animal Talk Naturally.
Links to the Foundation sites
The Bella Moss Foundation
Pets MRSA

A special pitbull named Conor who is infected with MRSA:
On our newest special needs only show we featured Conor on our first show: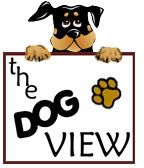 Here's the streaming link to the show:
A Special Pitbull Named Conor
And here's the mp3:
A Special Pitbull Named Conor
Information on MRSA
What Is MRSA?
MRSA Victims on The BMF website
What Doesn't Kill You Makes You Stronger: The Overuse of Antibiotics & Antibacterial Products
ATN Shows
Special Edition: For the Love Of Our Animals – Show #69
Raindrops Keep Falling On My Head – Show #7
Special Edition: Battling MRSA in Animals Naturally – Show #124
Fox News video on MRSA in pets in USA
The Multitude of Blog Posts
The Transcience of Drugs & Permanance of Oils
Research Update on MRSA
MRSA Study in Ecuador
MRSA: A Growing Menace for Humans & Animals Alike
Staph Strain Spreading Steadily
The Miracle of Onycha Oil
Thieves Again
Old-Fashioned Remedies Effective Against Superbugs
Our Most Powerful Essential Oils Against MRSA & Other Infections
Essential Oils and MRSA
A Monster Diet
Fewer Antibiotics Make for Safer Meats
Antibiotic Resistance May Be Harming Your Pets
Foundation Helping US Vets & Owners
1st International Conference on MRSA in Animals Epidemiology & Infection
Tackling MRSA in Animals & Humans
See What MRSA Can Do
News Items
Honeybees and Almonds, Pigs and MRSA: The Deadly Connections
French muck: Is this the new penicillin?
Schools in Several States Report Staph Infections, and Deaths Raise the Alarm
Drug-resistant staph found in pets
MU Veterinary Researchers Seek Help in Determining If Our Pets Carry an Antibiotic-Resistant Bacteria
Pets Also at Risk for MRSA
French Clay Can Kill MRSA and 'Flesh-Eating' Bacteria
MRSA in Pets
Vet: Pets Can Pass Along MRSA – Just remember WE are the ones who started giving it to them so let's not blame them!
12 Top Places You Risk Getting Infected
U.S. Hospitals Plagued by Ten Times More MRSA Superbug Infections than Previously Thought
We can make this also a special page here, just let us know, especially if you have more resources to share. But the best place for information to go is the Bella Moss Foundation and Pets MRSA.
Brought to you by Animal Talk Naturally!