Standard Podcast
[ 59:30 | 54.48 MB ]
Play Now
|
Play in Popup
|
Download
This week on Animal Talk Naturally new guest, Pamela Picard of Aimee's Law and Pet Wellness Update. Join us as we talk about exempting elderly and ill pets from mandatory rabies vaccinations with Pamela Picard.
The Message: A drip becomes an ocean when done in a spirit of love
***Sign the petition***
Exempt Sick & Senior Pets from Rabies Shots
http://www.petitiononline.com/tdsh2007/petition.html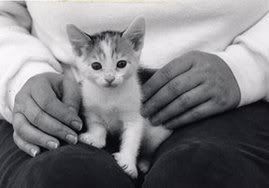 Aimee, 1993
The heights by great men reached and kept
Were not attained by sudden flight,
But they, while their companions slept,
Were toiling upward in the night.
~ Henry Wadsworth Longfellow
1 Corinthians 16:13-14
Most past shows can be found here on Animal Talk Naturally!. Go HERE for more details.
… it's a really big show! Have a pawsitively tail waggin', hoof stompin, wing-flappin', purrrfectly animal talkin' day!
About Animal Talk Naturally
Celebrating the art of natural animal health, the truth of animal nature and the love of the human/animal bond from a Christian faith-based focus. Veterinary naturopaths Dr. Kim Bloomer and Dr. Jeannie Thomason, now in their fourth year of online talk radio. Bloomer & Thomason bring in a wide variety of industry experts to help share the passion Animal Talk Naturally is known for by their audience. Join them bi-weekly for an often passionate, sometimes serious, sometimes funny, but never boring show! You and your animals can be "ears up" for the podcast at www.animaltalknaturally.com.
This work is licensed under a Creative Commons License